Tatung is a well known and trusted company that manufactures rice cookers, steam baskets for rice cookers and other appliances.
                                   Tatung rice cookers
Tatung manufactures rice cookers that use direct and indirect heat as a cooking method. They come with non-stick coated cooking pots or stainless steel inner bowls and stainless steam trays. They also offer stackable stainless steel steamer baskets for rice cookers separately.
We picked and reviewed best rice cookers that come with steam trays and created a list of the best Tatung rice cookers.
                              Best Tatung Rice Cookers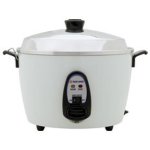 Tatung TAC-6G 6 cup rice and cooker has stainless steel inner pot, stainless steam tray and one cook switch. It uses indirect heating to cook a variety of rice and dishes. It's easy to use and mess free, because it collects excess … Read Review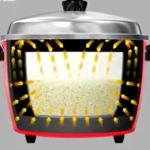 Tatung 10 cup rice cooker with stainless steel inner pot and stainless steam tray uses indirect heating to prepare a variety of rice and dishes without a mess. Tatung 10 cup rice cooker features Prepares a variety of dishes. Cooks … Read Review