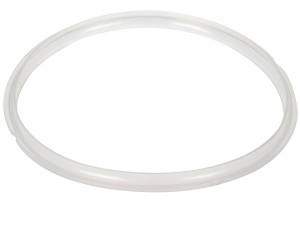 This pressure cooker gasket fits Secura 6-quart pressure cooker EPC-S600.
Material: silicon
Diameter size: 9″
Pressure cooker gasket function.
Gasket is a necessary detail which provides complete sealing between lid and cooker pot. This is a must have part for a pressure cooker.
By the time gasket can stretch out and the pressure cooker will not perform its work as it supposed to do. When buying the pressure cooker you may want to get additional gasket in case if you need a replacement. It will keep you away from waiting moment for gasket replacement and will let you use your pressure cooker without interruption.
This gasket may fit pressure cooker models made by other brands.